Integrating expertise has been critical to U of T's approach to COVID-19. Because of U of T's close relationship with public health and clinical partners, U of T was able to rapidly mobilize in response to the pandemic, generating findings that are now enabling important new research directions.
The University represents the heart of the Toronto Academic Health Science Network (TAHSN), a consortium of world-class research, teaching and community hospitals. Our location in the GTA is a significant asset: it is Canada's strongest hub for medical discovery and clinical validation.
U of T is uniquely situated to build on these innovative efforts, harnessing the research community to discover, develop and validate new approaches to combat infectious diseases.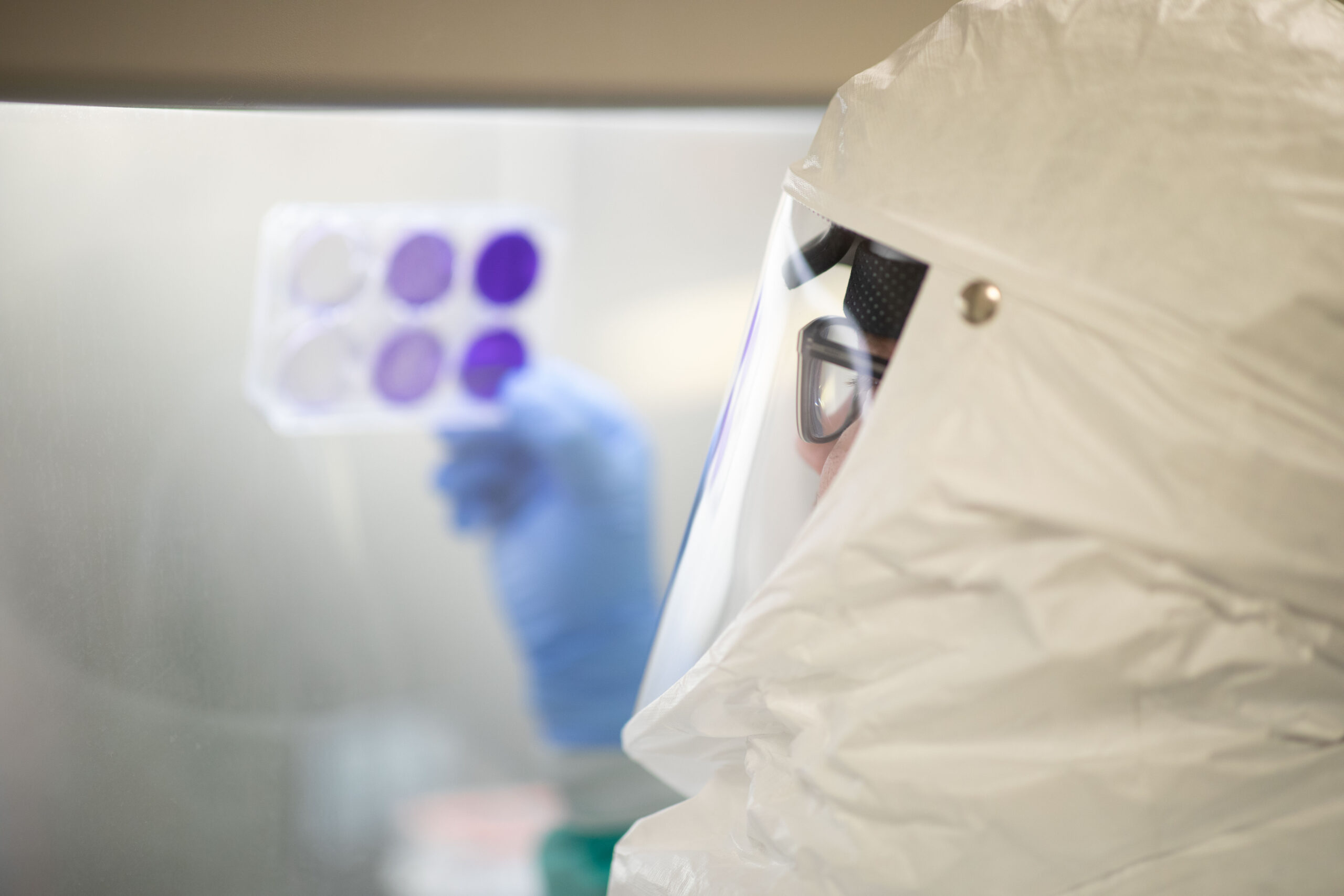 Cells are stained with crystal violet to show expansion of virus in culture. Graduates involved with the EPIC initiative will be technology-ready.