Knowledge Translation & Impact
The impact of pandemics is felt in declines in health at home and around the world, economic stagnation, and increased societal anxiety. EPIC will combat these effects by working with its partners in the Toronto Academic Health Science Network (TAHSN) to continue and grow the role of academic hospitals in providing high-quality health care services and expertise.
EPIC will catalyze commercialization of Canadian ideas and provide policy recommendations to decision-makers and science-based information to the public.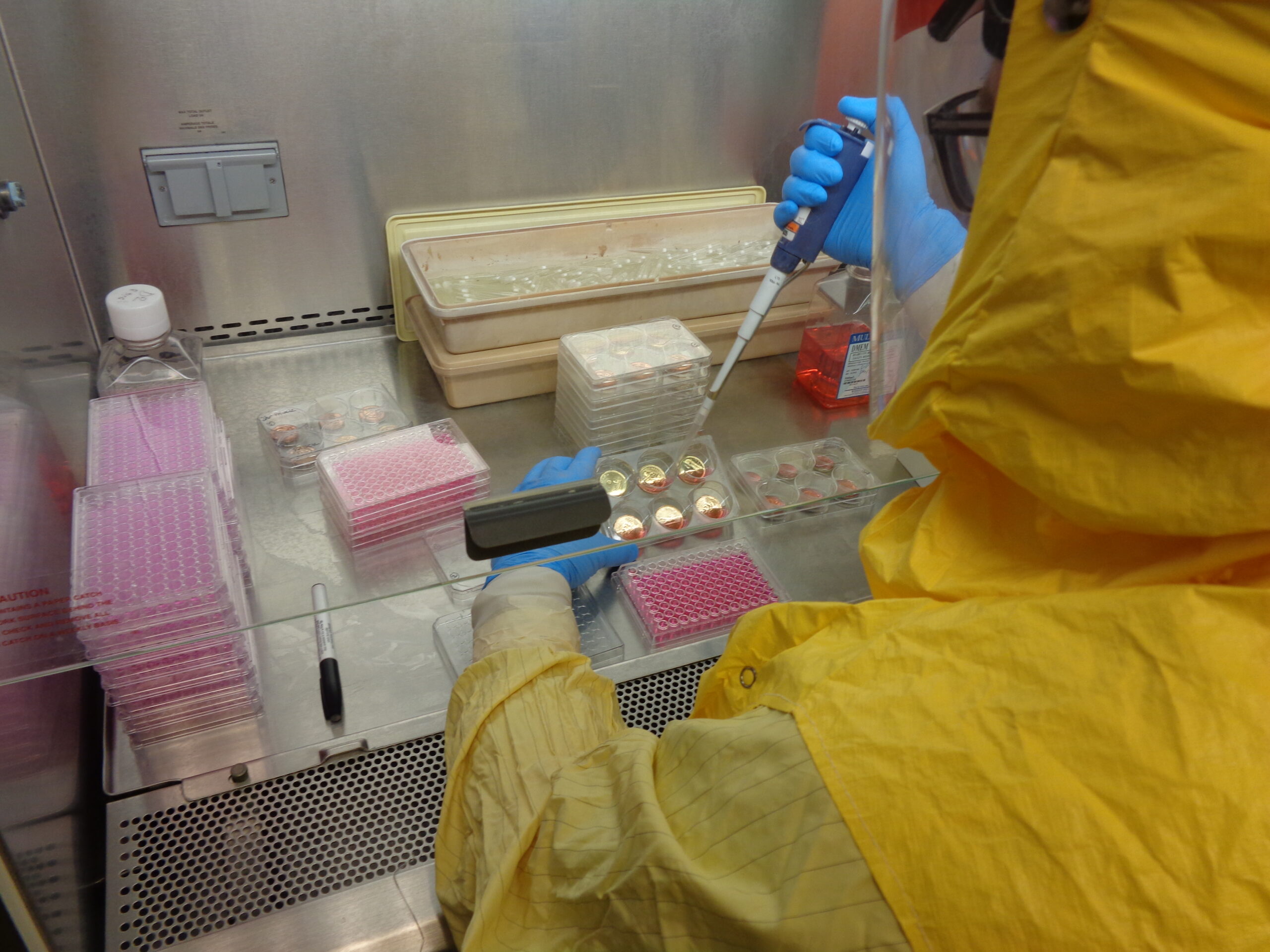 The U of T's C–CL3 facility and established expertise in working with high-risk pathogens have made it Canada's go-to containment facility during the pandemic, including for public agencies such as the Royal Canadian Mint.
The EPIC Partners have a proven track record of collaborating with leading pharmaceutical companies and launching innovative biomedical startups. The EPIC Partners anchor a life sciences ecosystem  that has produced over 230 life science startups in the past 10 years, with 39 raising nearly $1-billion in funding, within an Ontario life sciences sector that has contributed 66,000 jobs.
EPIC will develop and empower new researchers so they are equipped to work in industry, understand regulatory and intellectual property regimes, and translate bench science into practice in the clinic and the community.  
A key goal is to increase Canada's capacity to commercialize discovery science and launch made-in-Canada products to combat infection-related global health issues: 
In collaboration with H2i,

 EPIC will train researchers and guide commercialization strategies to accelerate the translation of pathogen-related countermeasures including therapeutics, diagnostics, and decontamination technologies from the lab into the community.   

 

Developing a roadmap and providing access to expert support to navigate the scientific, regulatory, developmental, and financial processes to translate innovations into government policy, health-care practice and strategic industrial development for the benefit of Canadians and the world.     
The researchers engaged in addressing the pandemic have demonstrated the importance of ensuring that scientific data informs public policy. EPIC will reach out and engage communities, the media, and other global and national partners. It will:    
Build translation pathways to develop, validate, and implement infectious diseases countermeasures

.

   

 

Develop model-based approaches to acquire and integrate biomedical, clinical, economic, and population-based science to inform policy decisions.    

 
The number of people the World Bank estimates have fallen into extreme poverty due to the pandemic.
Proportion of countries that have reported disruptions to essential primary care services due to the pandemic. 
Contribution (in Billions) of the life sciences sector to the economy of the GTA.