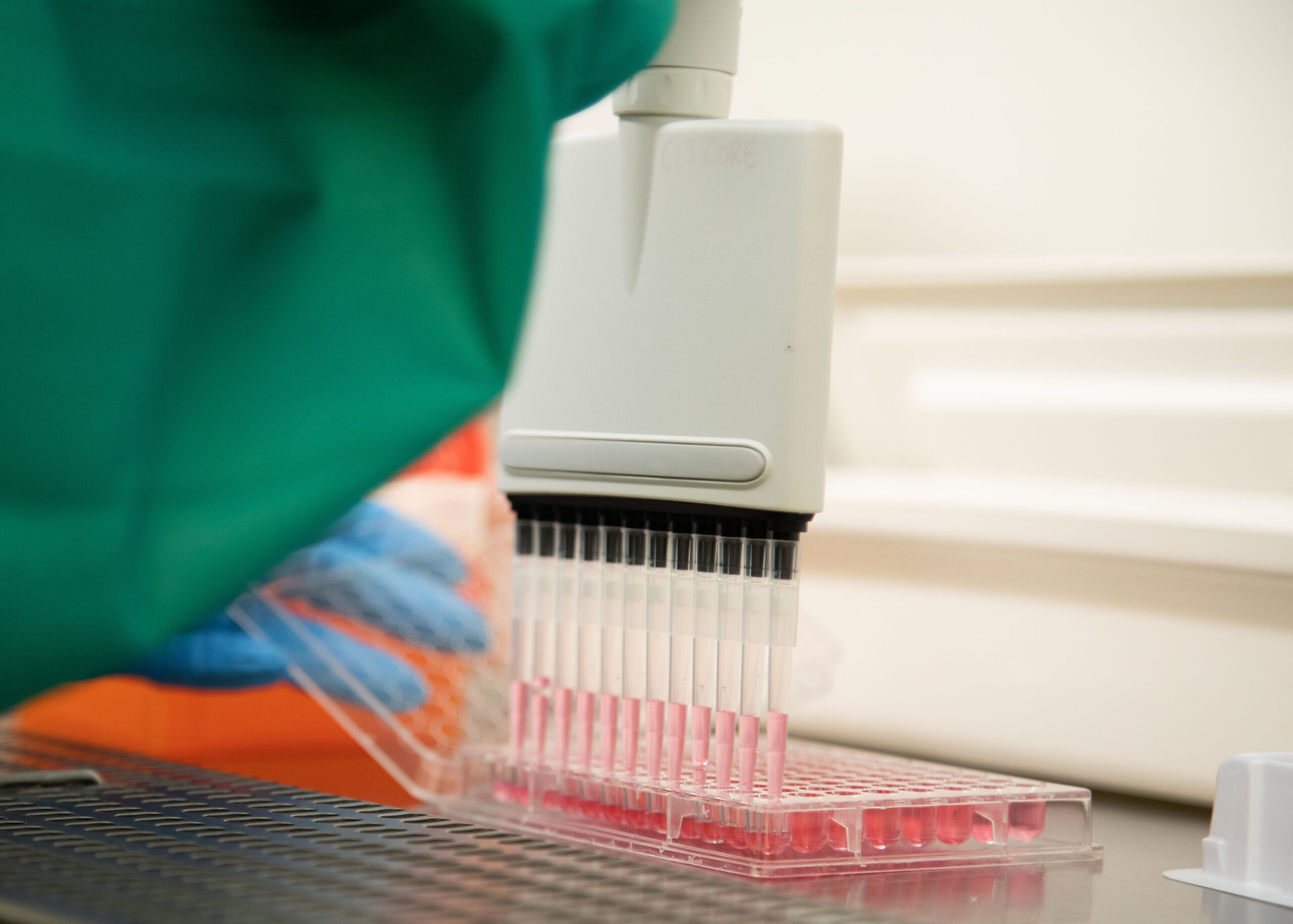 EPIC will develop innovative platforms for infection modeling, and molecular and immunological diagnostics. Here media is pipetted into 96-well plates.
Toronto High Containment Facility
The THCF contains Toronto's only Containment Level 3 (CL3) lab, with a long-established track record research and regulatory excellence for studying high-risk human pathogens. The CL3 lab has been critical to the global COVID-19 response. The Emerging and Pandemic Infections Consortium (EPIC) will leverage this valuable resource to foster cross-disciplinary projects by its members at U of T and affiliated hospital networks, as well as external partnerships with the private and public sectors on academic and industrial research efforts focused on testing and validation of therapeutics, PPE, and vaccines.
Training & Talent
EPIC will offer immersive and cross-disciplinary training to a diverse cohort of talent, and provide them with access to leading-edge technologies to turn their ideas into solutions faster. Programs will include:
Training in operations and regulatory requirements at the facility that mirror the GMP requirements for biopharmaceuticals and biomanufacturing

Postdoctoral fellowships 

 

Career Transition Awards for senior postdoctoral fellows or research associates to develop and implement independent research projects

 

Industrial internships

Workshops exploring the connections between public health and infectious disease research; regulatory and policy questions; and industrial collaborations

 

Travel support for research exchange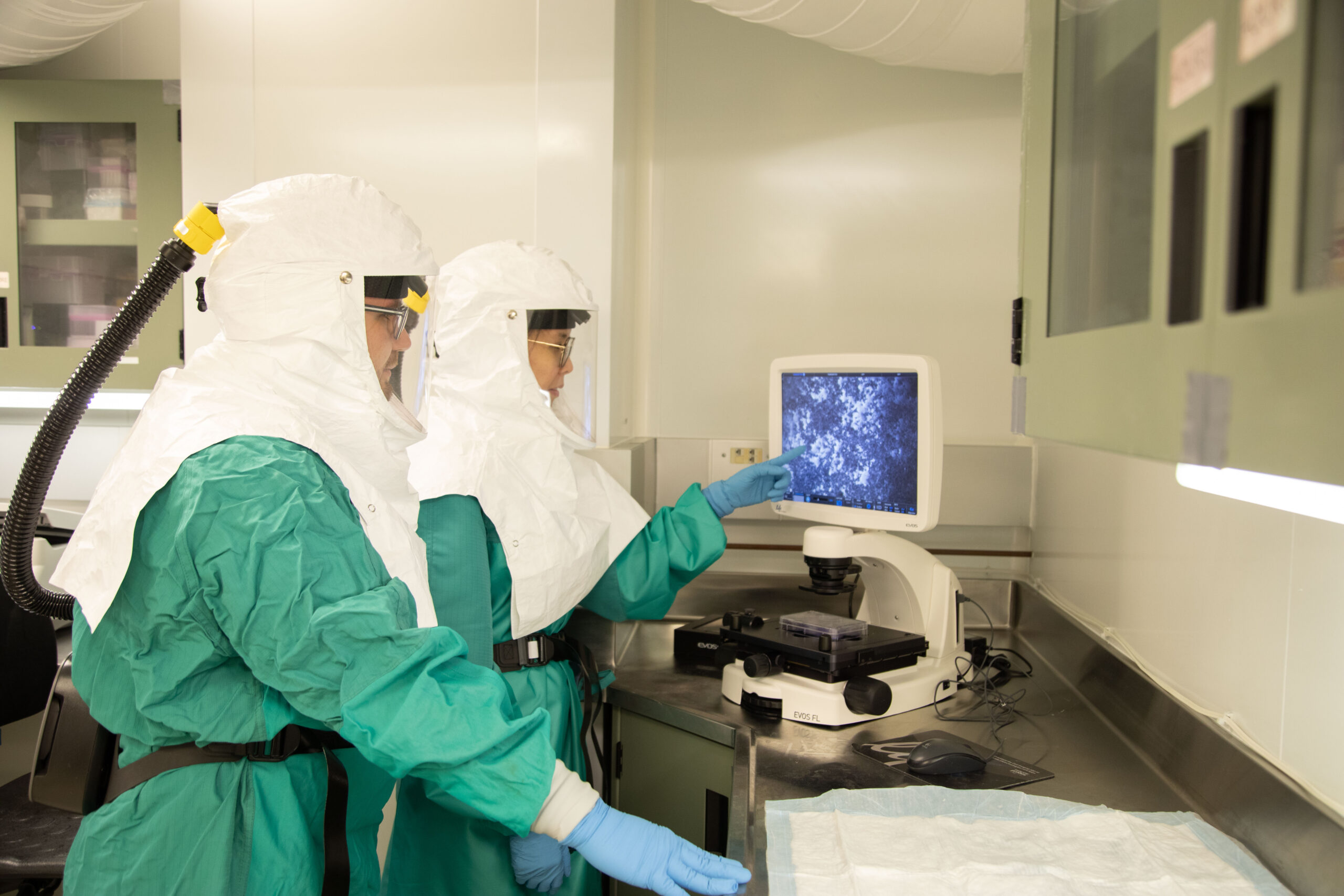 Patrick Budylowski, graduate student, and Betty Poon, former CL3 lab manager, discuss evidence of viral infection in cell culture.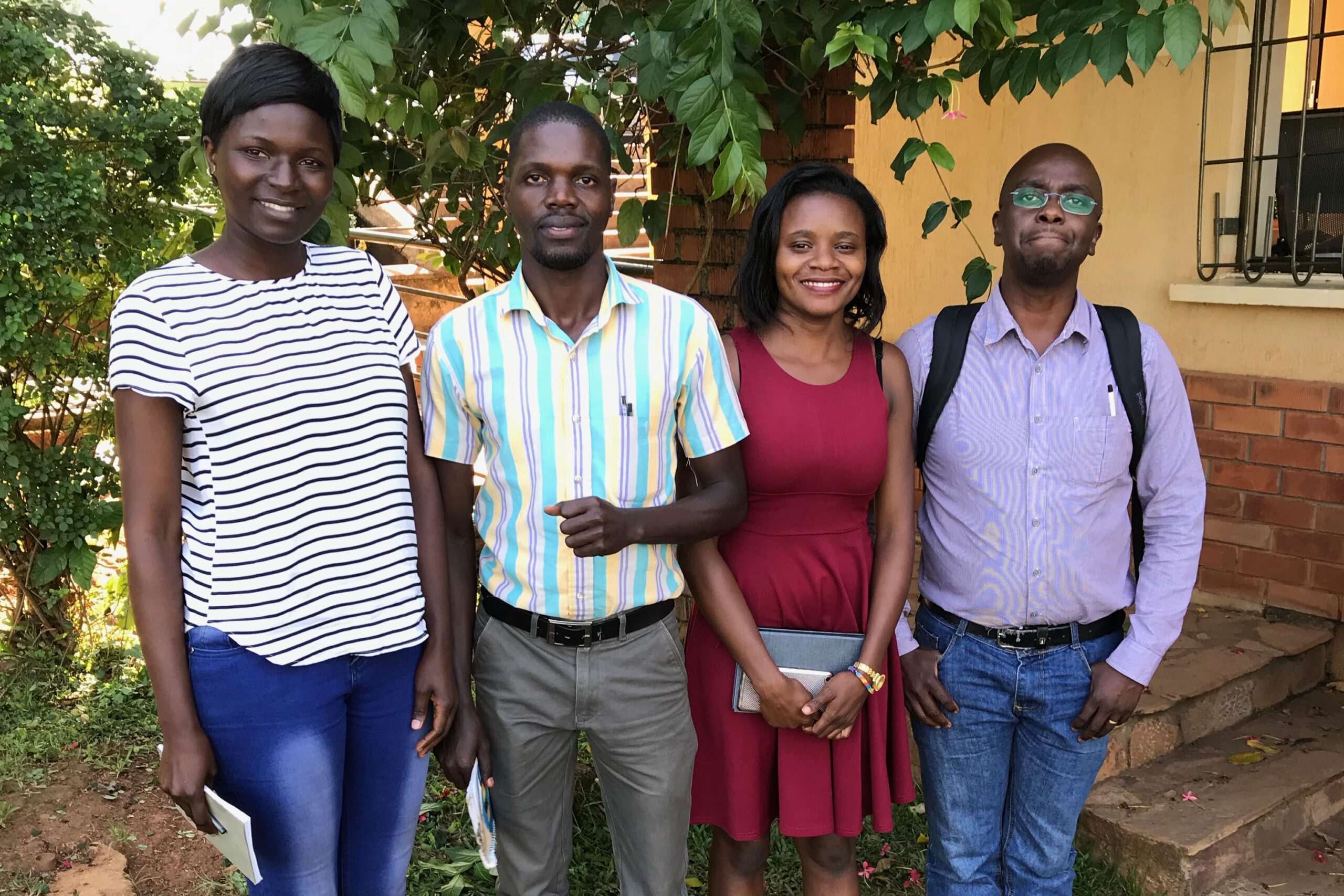 EPIC will facilitate stronger connections with global centres for infectious disease centres. (L-R): Victoria Biribawa, Charles Kato, Teddy Namatovu, with U of T grad Ronald Galiwango, director for the Rekai Health Sciences Program at the Uganda Virus Research Institute in Entebbe. Photo by Rupert Kaul
Transformative Research
EPIC will connect a community of clinical, laboratory-based and public-health focused infectious diseases experts, to identify, characterize and stop infectious diseases at the source. 
New Connections Grant to fund new collaborative projects that use the THCF

 

 

Proof-of-Principle Grant to perform validation studies in the THCF

 

Ideation workshops to develop mission-based projects that leverage the THCF

Visiting scientists (Industrial, Academic)

 
Knowledge Translation
EPIC will expand the role of the EPIC partners as knowledge brokers. It will inform effective policy and accelerate the implementation of infectious disease countermeasures, including diagnostics, therapeutics, vaccines, and clinical care interventions.  
Annual symposium with participation from government, industry, and academia

 

Industry connection events

 

 

Visiting scientists speaker series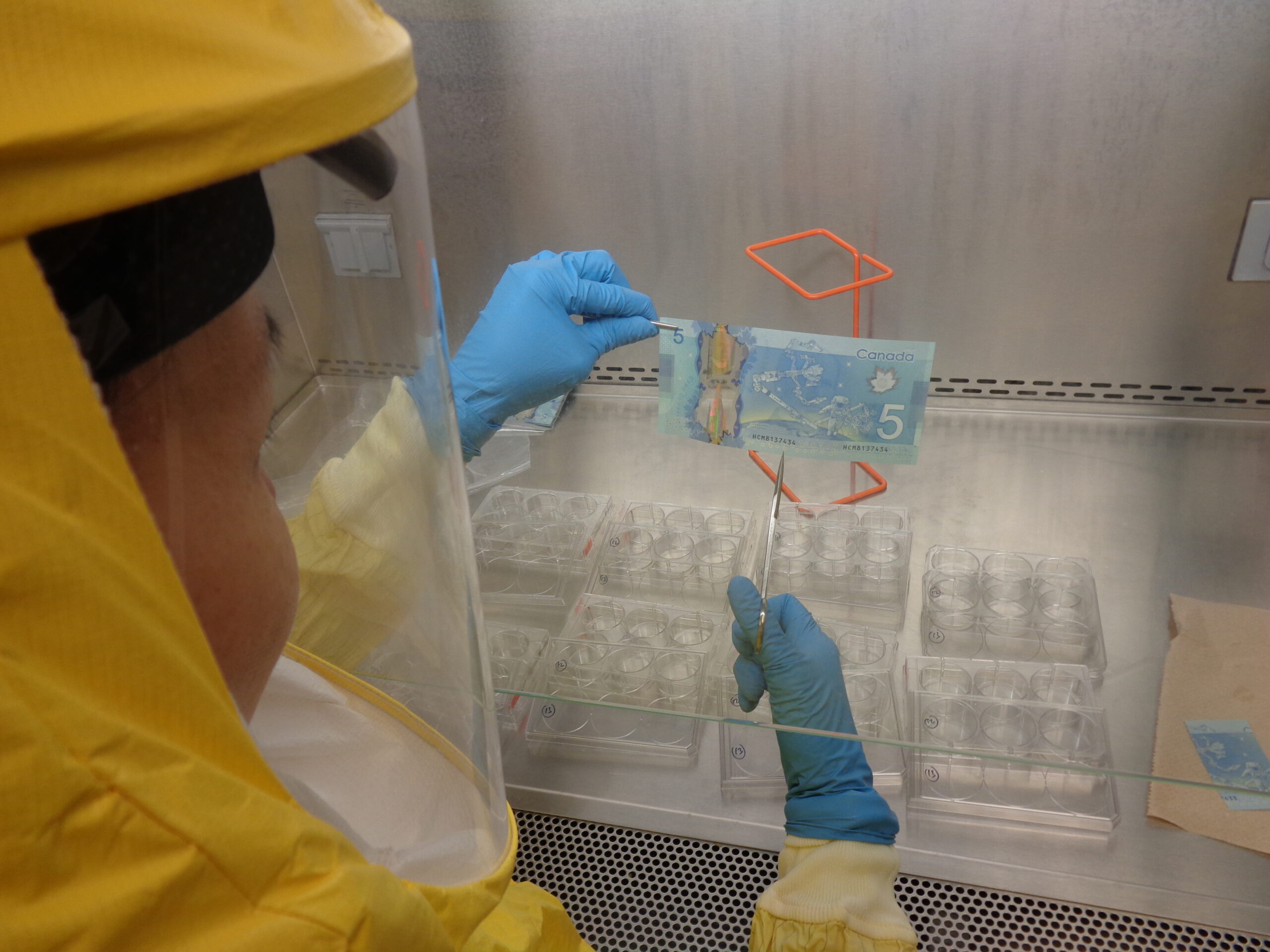 The U of T's CL3 lab has been Canada's go-to containment facility during the pandemic. Above, a scientist validates disinfection technology. The lab has worked with the Bank of Canada and the Royal Canadian Mint.