Opportunities
EPIC is creating opportunities for training, new research questions and collaborations, and the translation of knowledge across academic disciplines, economic sectors, and regional and national borders. 
By providing funding support and opportunities for collaboration, EPIC will drive innovative, interdisciplinary advances for infectious diseases across the full research spectrum from basic and pre-clinical research to translational and clinical research to implementation studies.
Catalyst Grants (in partnership with the Institute for Pandemics)
These Catalyst Grants are funded in partnership with the Institute for Pandemics to help researchers from multiple disciplines connect and collaborate on projects related to pandemic readiness, resilience, and recovery. This program aims to provide seed funding to support collaborative, interdisciplinary research projects (e.g., development, proof-of-concept, data access, pilot studies to generate data) which represent a step towards the pursuit of more comprehensive applications to external funding opportunities.
New Connections Grants
EPIC New Connections Grants support innovative projects that are fostered through cross-disciplinary collaboration across at least two research groups. Successful proposals will feature joint lead investigators from different university divisions and/or departments and/or EPIC partner institutions coming together for their first significant research collaboration. The joint investigators will tackle an infectious disease research question by applying innovative methodologies that capitalize on their different areas of expertise for impactful outcomes.  
Proof-of-Principle Grants
EPIC Proof–of–Principle Grants support early stage and pilot level projects that show promise in developing novel understanding or innovations in the area of infectious disease and/or pandemic preparedness. This funding is intended to be agile and adaptive so that it can be deployed as rapid response funding when needed or provide seed funding within the EPIC community to support a strong pipeline of innovations in infectious disease research.  
Training and Talent
Support
Through funding support, events and programs, EPIC aims to enable immersive and cross-disciplinary training with access to leading-edge technologies and facilities, spanning the full range of infectious disease research — with an inclusive view to personal and social differences that influence disease burden and control, locally and globally.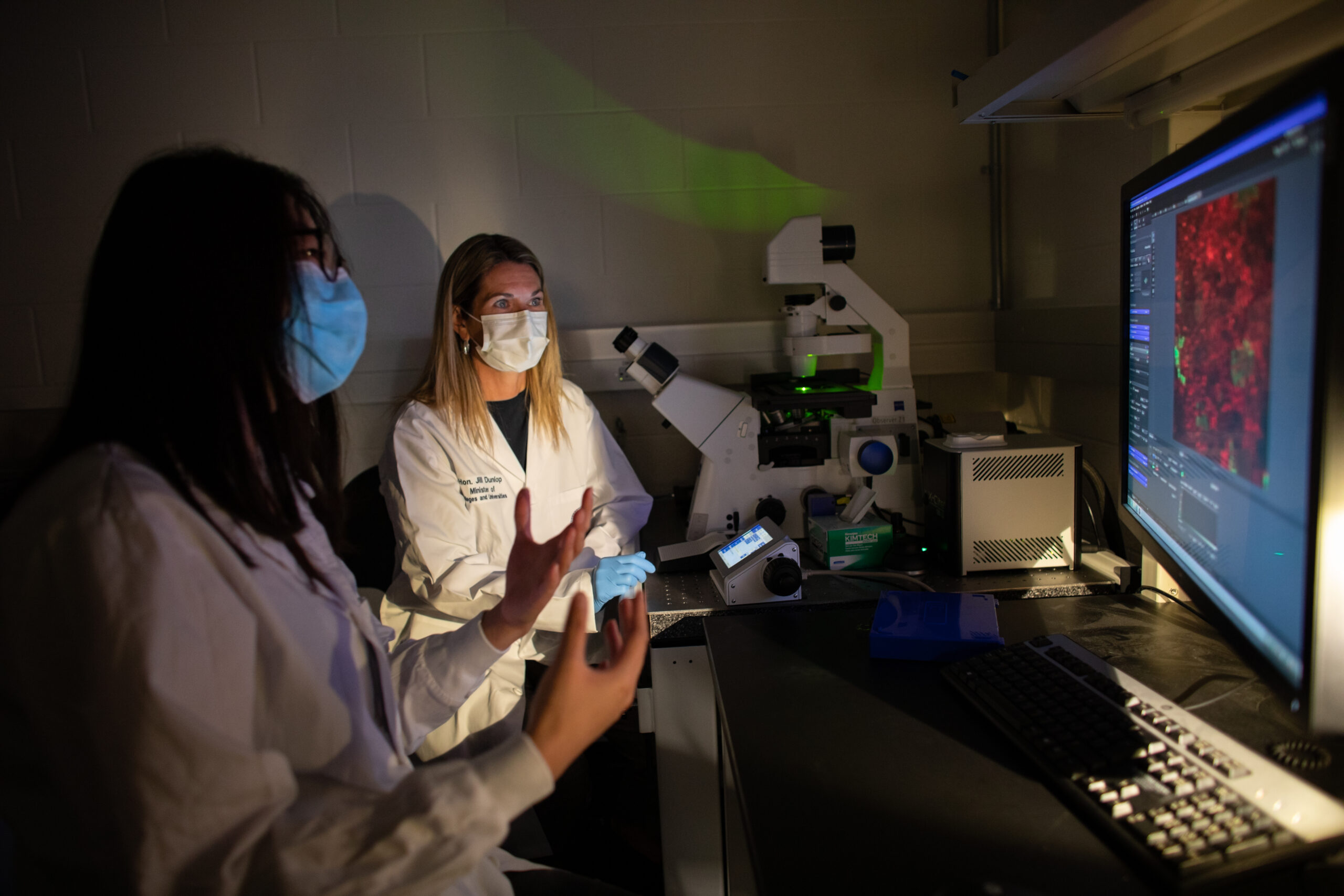 EPIC can advise policy-makers on how to address future pandemics. Colleges and Universities Minister Jill Dunlop, above, right, visited one of the labs.
Development of strategies and pathways to establish EPIC as a 'knowledge broker' in infectious disease research, policy and commercialization. Planned activities include: 
Annual symposium with government, industry and academic leaders

 

Industry partnerships and events including workshops and mini-symposia

 

Global scholars' speakers' series

 

Communications and media outreach

 

Development of regulatory expertise and approval programs