Toronto High Containment Facility
The Toronto High Containment Facility (THCF) is the interdisciplinary and collaborative hub of the EPIC initiative.  The THCF has supported the Greater Toronto Area's biomedical ecosystem for over 20 years, facilitating high-impact academic and industrial research on infectious pathogens, including global health concerns such as HIV and tuberculosis. The first facility in Ontario with the capacity to conduct SARS-CoV-2 research, the TIDL established a critical hub in the pan-Canadian effort to combat the COVID-19 pandemic, isolating and characterizing the virus and developing new diagnostics, therapies and vaccines, and providing evidence to facilitate informed policy decisions.  
Housing the only Combined Containment Level 3 lab (C-CL3) in the Greater Toronto Area, the THCF supports the research and clinical needs of the EPIC Partners, and is the go-to facility in Canada for industry and government agencies.   
Health bioscience and biomanufacturing sectors are experiencing tremendous growth, with sales of biologic medicines tripling in Canada over the last decade. Investments in the THCF will support the development of talented trainees with a broad multidisciplinary perspective and experience using state-of -the-art approaches. A world-class facility in the heart of the country's largest hospital cluster will ensure Canada produces the innovation and talent to support the health industries of the future.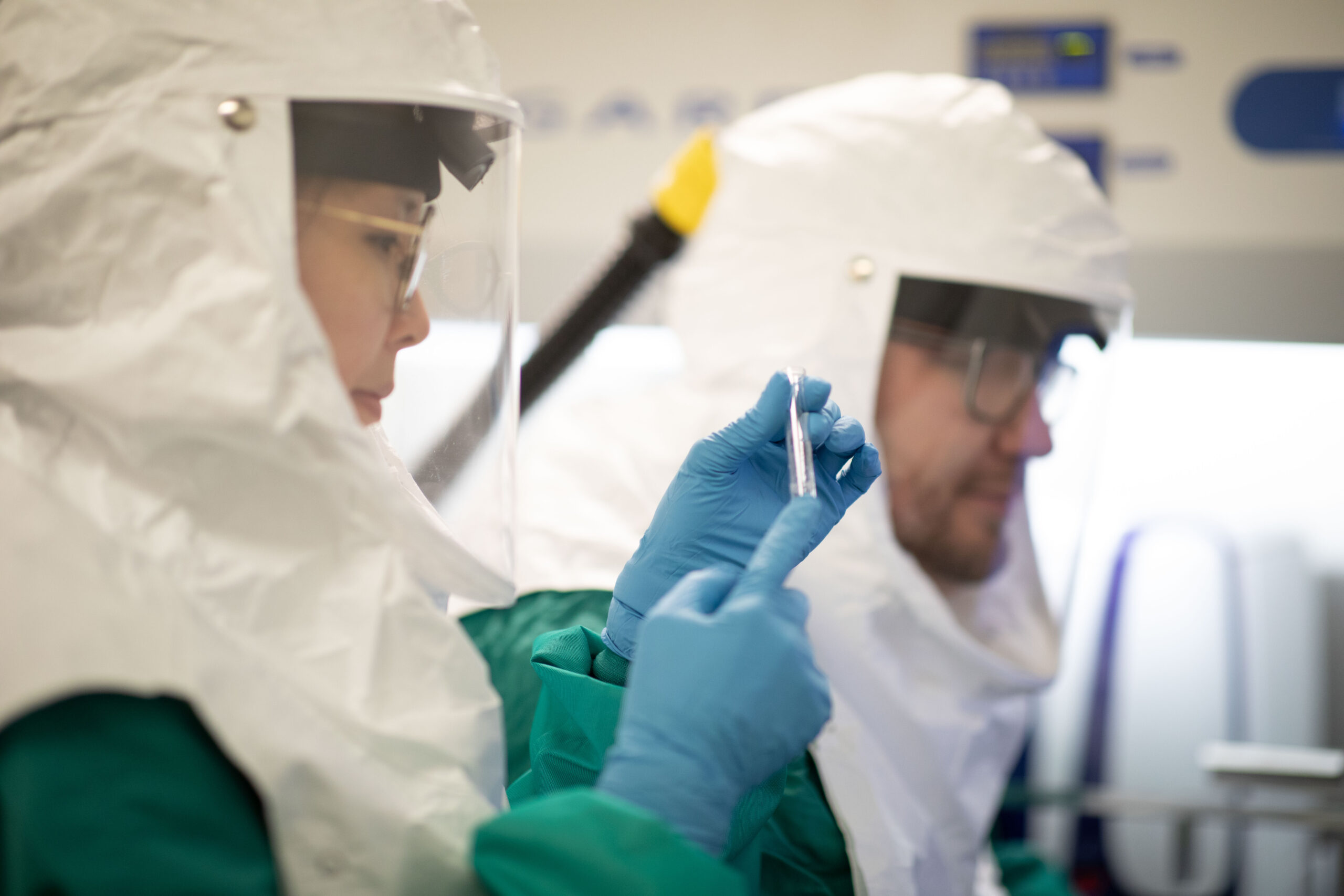 Preparation of calibration beads for cell sorting in CL3 facility.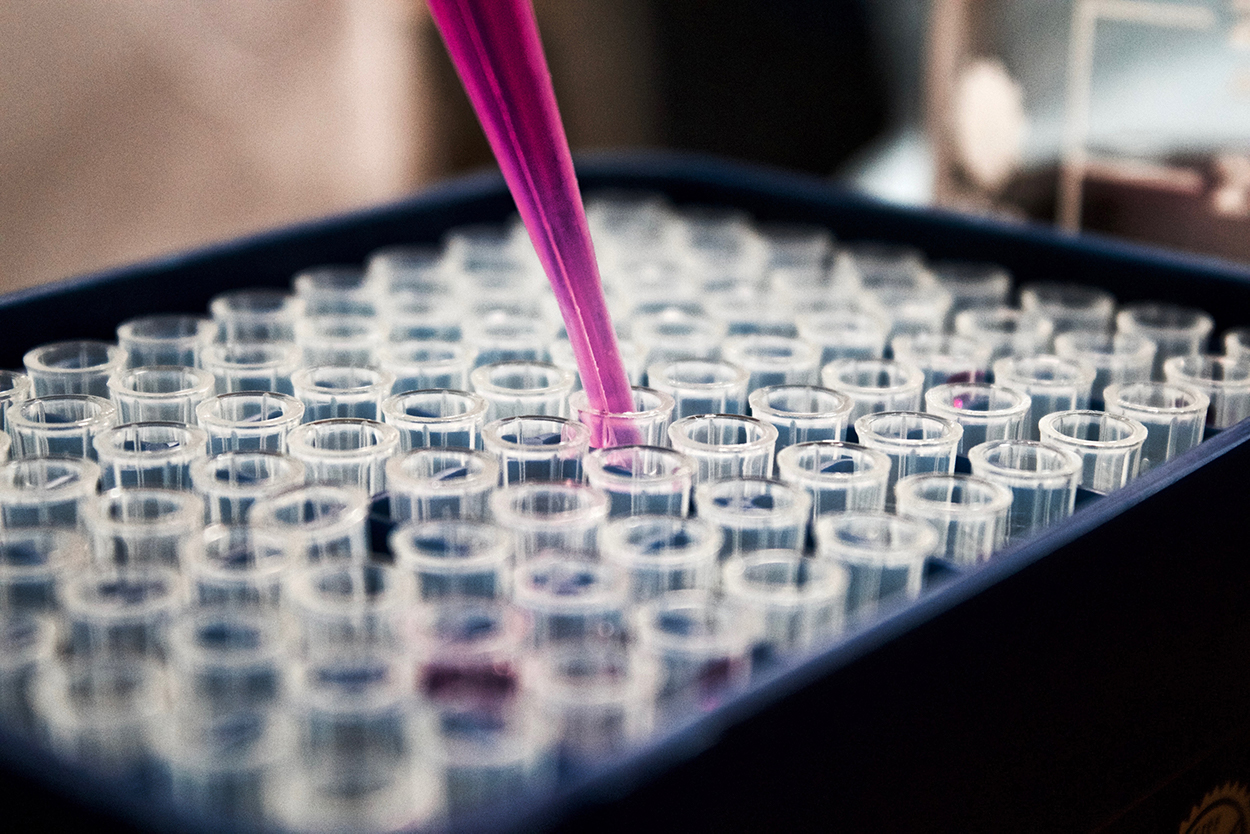 The research community engaged with EPIC quickly pivoted to addressing SARS-CoV-2.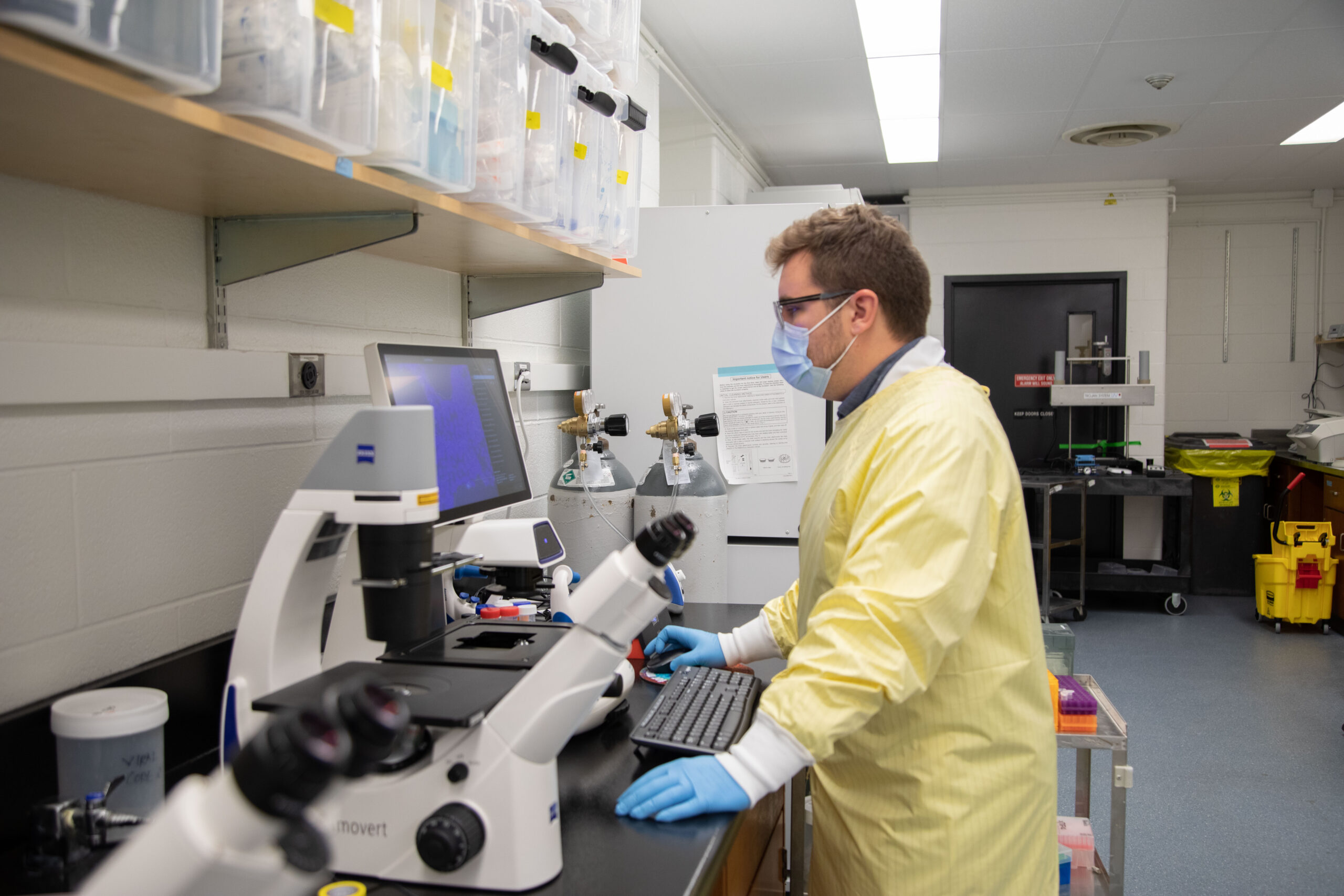 Graduate student reviews fluorescent microscope images in the CL2  facility at the THCF.
Past projects have included:
Identification of dysfunctional immune cells that facilitate progression of HIV-1 infection to AIDS. 
Identification of a global gene regulator that controls virulence protein expression in Mycobacterium tuberculosis, and its application to develop next generation vaccines.  
Isolating the SARS-CoV-2 virus from the first Canadian patients, through a collaborative effort between Sunnybrook, U of T and McMaster University, and production of viral stocks to support research across Canada understanding SARS-CoV-2.
Development of viral inactivation methodologies, facilitating rapid development of novel diagnostics for SARS-CoV-2 by groups at the Lunenfeld-Tanenbaum Research Institute.
Validation of virus deactivation methods to enable mask and ventilator re-use in hospital settings through a partnership between Unity Health and U of T researchers. 
Investigations of multiple vaccine platforms to characterize relative efficacy and duration of immunity with dynamic efforts from researchers at UHN, Unity Health, U of T and Sunnybrook. 
Molecular, cellular and immunological studies to understand the impact of pathogen evolution on transmission and disease.  
Testing and development of immunotherapeutics to improve infection outcomes by research groups from SickKids.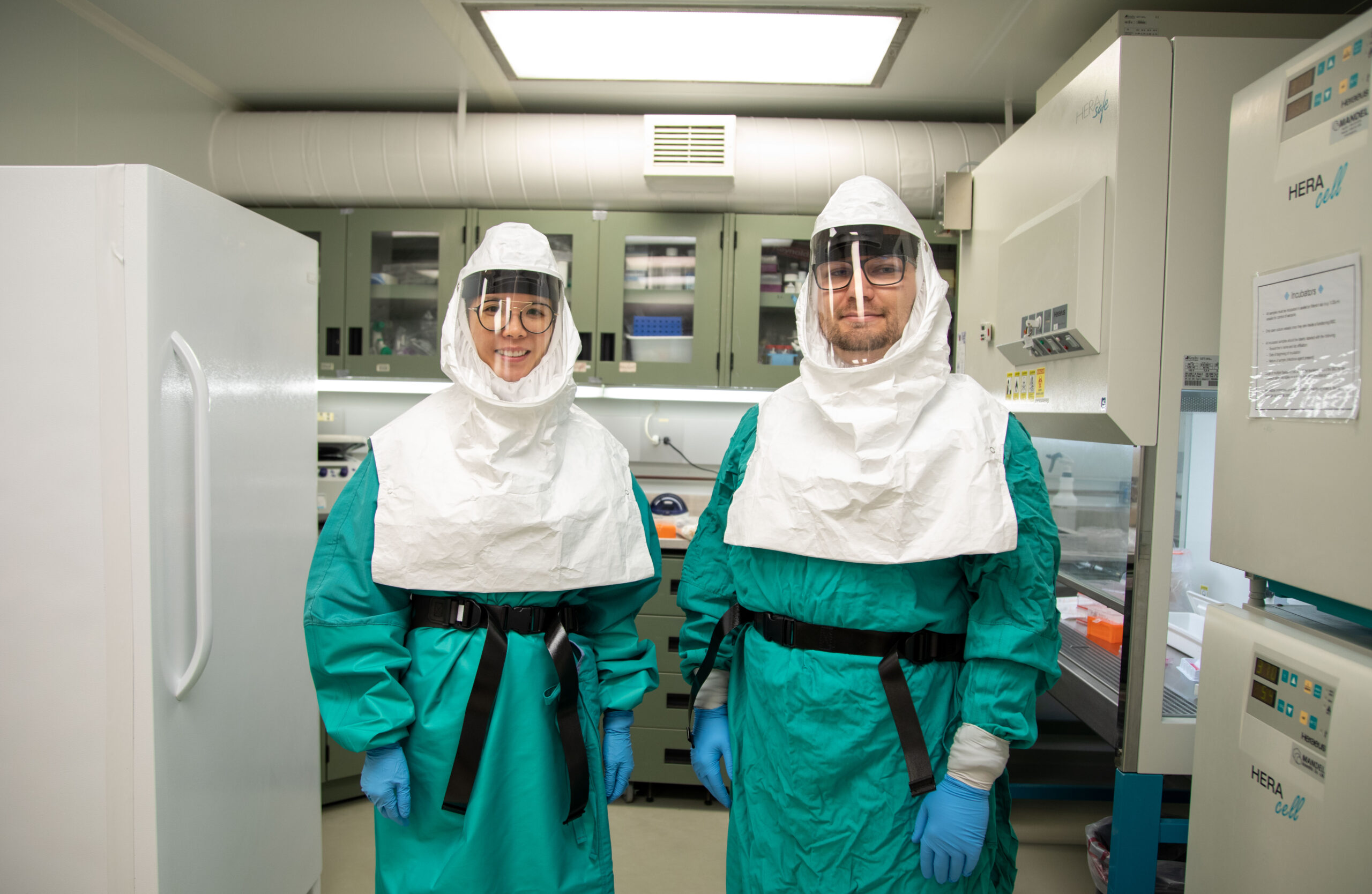 Betty Poon, C-CL3 lab manager and Patrick Budylowski, graduate student. The next stage in the development of C-CL3 depends on investments to make it Canada's primary training and research site for infectious diseases.
Investments in the 20-year-old facility are now needed and will expand its ability to service academic researchers, industry, and government partners who need research space, support and viral samples, among other critical resources. A renewed and expanded facility will further facilitate state-of-the art molecular, imaging and functional analyses. 
If you are an industry partner, government agency or researcher seeking to use the facilities for your project, Get in Touch.