Undergraduate student Mary Addo working in a lab at Sunnybrook Health Sciences Centre.
September 11, 2023
By Betty Zou
As the summer winds down and students start returning to class, four undergraduate students working across Toronto are reflecting back on their experiences conducting infectious disease research this summer.
The four — Mary Addo, Spencer Brooks, Siham Mohamud and Fatma Samatar — are the inaugural recipients of the Emerging and Pandemic Infections Consortium's Inspire Summer Studentships.
The program, which aims to foster inclusive excellence, provides third-year Black and Indigenous undergraduate students with opportunities to engage in research on infectious diseases while being mentored by an EPIC faculty member.
We caught up with the four studentship recipients to learn more about their projects and how this experience has impacted them.
Making up for lost time
Starting her undergraduate studies during the pandemic meant that Mary Addo missed out on the first- and second-year laboratory courses that provide many students with their first taste of hands-on lab work.
Initially hesitant about her lack of lab experience, Addo applied to the EPIC Inspire Summer Studentship program where she was matched with Rob Kozak, an assistant professor in laboratory medicine and pathobiology at the University of Toronto's Temerty Faculty of Medicine and a clinical microbiologist at Sunnybrook Health Sciences Centre.
In the Kozak lab, the fourth-year U of T life sciences student worked on two projects related to COVID-19. The first looks at how different COVID-19 vaccine regimens may lead to different immune responses in people with chronic kidney disease. The second project aims to identify patterns of gene expression in people with long COVID, which could help uncover markers to predict whether an individual is likely to experience long-term effects.
"The amount that I've learned in such a short time has been really amazing. I had a lot of independence in the lab which gave me the confidence to learn quickly," says Addo. "I feel like I've made up for lost time."
This fall, she will be splitting her time between her classes at U of T's St. George campus and Kozak's lab at Sunnybrook's Bayview campus, where she will be continuing her work on the long COVID project as part of a fourth-year research course.
Beyond gaining practical experience in data analysis and lab work, her participation in the Inspire program has expanded her career goals. Following her undergraduate studies, Addo plans to enrol in the M.Sc. in Applied Immunology program offered by U of T's department of immunology.
"I was thinking of going straight into medical school, but I've really found that I love research. Maybe I'll finish my master's degree and decide I want to do a PhD."
From mentor to mentee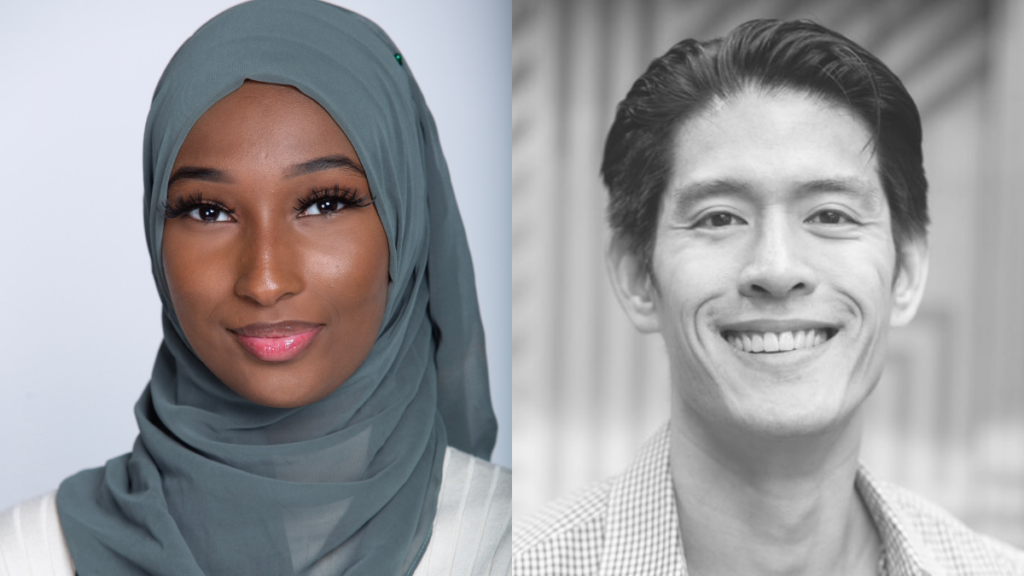 Siham Mohamud knows firsthand the importance of mentorship and access to opportunities for young people from racialized backgrounds.
In 2021, she and a group of her friends launched the MOR Initiative to provide mentorship and financial support to Black grade 12 students applying to university to study STEM (science, technology, engineering and medicine). A year later, she became the program supervisor and co-investigator for scholaRLY, a grassroots youth-led research incubator for racialized, low-income youth living in Toronto's Rexdale neighbourhood who are interested in exploring academic research.
In a role reversal, Mohamud found herself on the other side of the table this summer as a mentee doing infectious disease research for the first time.
The Inspire program matched her with Darrell Tan, an associate professor of medicine at U of T and an infectious disease physician at Unity Health Toronto. Her project, titled "The Future of PrEP", aims to understand the preferences and attitudes of the gay, bisexual and men who have sex with men community about a new form of pre-exposure prophylaxis (PrEP).
When taken as prescribed, PrEP is highly effective at preventing HIV infection. The current PrEP medications available in Canada come in the form of a daily pill, however a longer acting, injectable form of PrEP is expected to receive Health Canada approval soon. The new drug is given as an injection every two months.
In anticipation of the drug's forthcoming approval, Mohamud has developed a survey to engage community members and find out if they would be interested in taking the injectable PrEP. The survey also includes questions about how they would prefer to access the therapy — for example, at a pharmacy or doctor's office — and how likely they would be to follow an every-other-month versus daily medication routine. The information collected from the survey can help clinics and doctors like Tan prepare for the rollout of the new treatment once it's available.
As she resumes her undergraduate studies at U of T this fall, Mohamud will continue to work on her project with Tan. She has also submitted her work to the Community-Based Research Centre Summit 2023 where she hopes to present her research to the broader community.
For Mohamud, the experience of being a mentee has opened her eyes to the different types of research that's possible and reaffirmed her own research interests.
"This experience solidified my desire to work within HIV research. I'm very passionate about it."
Building a body of knowledge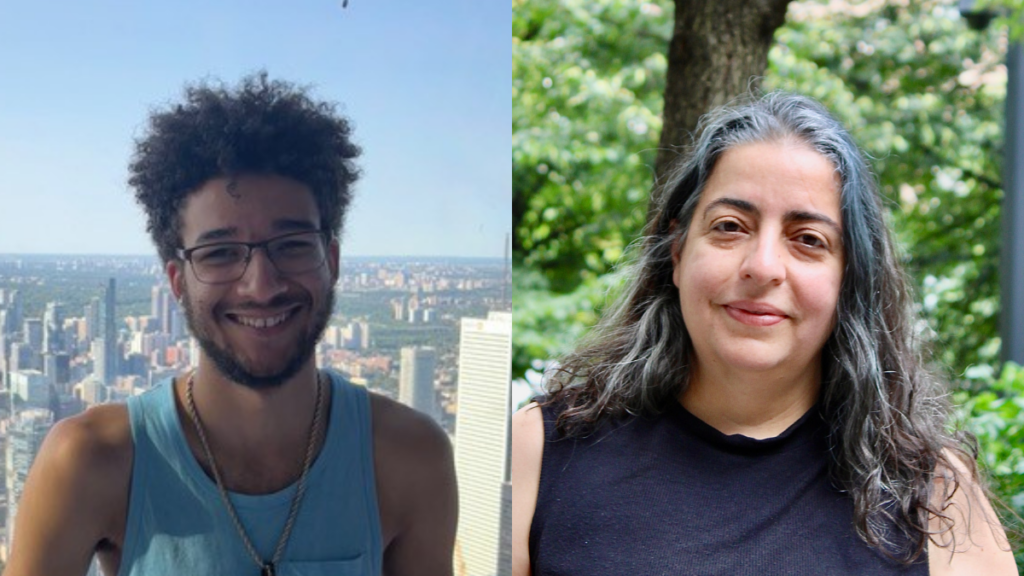 As a little kid, Spencer Brooks always wanted to be a doctor. After starting his undergraduate studies at U of T, he started to question whether the medical profession was right for him and whether research would be a better fit. But first, he needed to actually try it out.
After sending out dozens of cold emails to prospective supervisors, he landed in the lab of Lena Serghides, an associate professor of immunology at U of T and a senior scientist at University Health Network.
His project is focused on examining how exposure to HIV drugs in the womb affects testicular development. While antiretroviral therapies (ARTs) are essential in preventing HIV transmission from a pregnant person living with HIV to their child, less is known about the long-term health consequences of being exposed to these drugs as a developing fetus. Previous work from Serghides' group found that in animal models, exposure to ARTs alters hormone signalling in the offspring, which could then affect the development of the reproductive system and puberty onset.
To study this question, Brooks has spent the past 16 weeks carefully analyzing images of mouse testes. He looks at different features and takes measurements that provide information on testicular health, including how much sperm is present.
"It feels a little silly because I've been spending all summer looking at mouse testes, but the placenta and the testes are some of the least studied organs in medical research," he says. "There are a lot of things we could learn by looking at these images. It feels good to be able to contribute to a much-needed body of knowledge."
By understanding how ARTs affect testicular development in utero, Brooks hopes that his work can help pave the way for next generation therapies with fewer side effects.
He'll be continuing his project with Serghides as he heads into his fourth year of undergraduate studies at U of T. He has also been taking advantage of his time in the lab to talk to others about their career paths.
"It's honestly been incredible to have direct access to so many good sources of information because everyone in the lab has been where I am a couple of years ago," says Brooks.
And as for whether he'll pursue medicine or research?
"Maybe I'll do both."
Exceeding expectations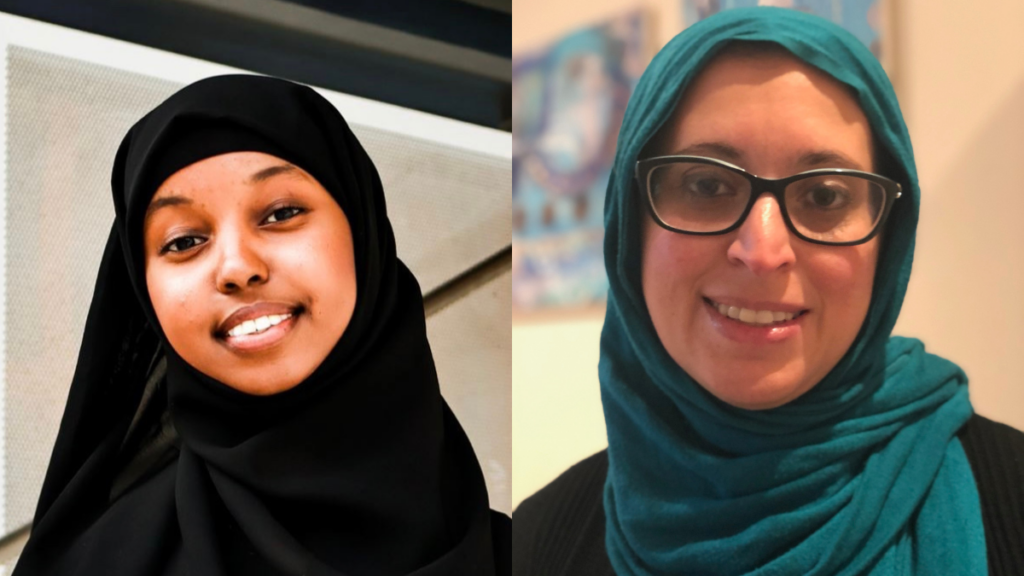 Growing up with parents who worked in public health and infectious diseases, science was an integral part of Fatma Samatar's household. A global health course she took in her third year of undergraduate studies at McMaster University solidified her interest in following in her parents' footsteps and her desire to do research.
So when the time came to look for summer work opportunities, the Inspire program seemed like a perfect fit for the fourth-year student who planned to move back home to Brampton for the summer break.
Working with Shaza Fadel, an assistant professor at the Dalla Lana School of Public Health, Samatar has spent the past 16 weeks working on a scoping review about factors that predict pneumococcal vaccine uptake and interventions that can improve vaccination rates in high-risk adults.
The vaccine protects against serious and potentially fatal infections by the Streptococcus pneumoniae bacteria. Children under five years of age and adults aged 65 and older are at particularly high risk of developing invasive pneumococcal disease (IPD) following infection. People with underlying medical conditions or experiencing certain social determinants, like housing insecurity, alcoholism and smoking, are also at higher risk of IPD.
The goal of the project is to establish a comprehensive and up-to-date understanding of the topic by collecting evidence and published data from around the world. This work, in turn, could help inform new policies to improve pneumococcal vaccine rates here in Canada.
As she prepares to head back to Hamilton for the fall term, Samatar and Fadel are looking for collaborators at McMaster so that she can continue working on the project as part of her degree requirements.
Research aside, Samatar says her experience this summer was extra memorable because of who she was working with. "Being mentored by women in STEM, especially one who is also Muslim, is such an incredible opportunity for me. It's definitely lived up to my expectations and more."