Originally published on the University of Toronto
By Yanan Wang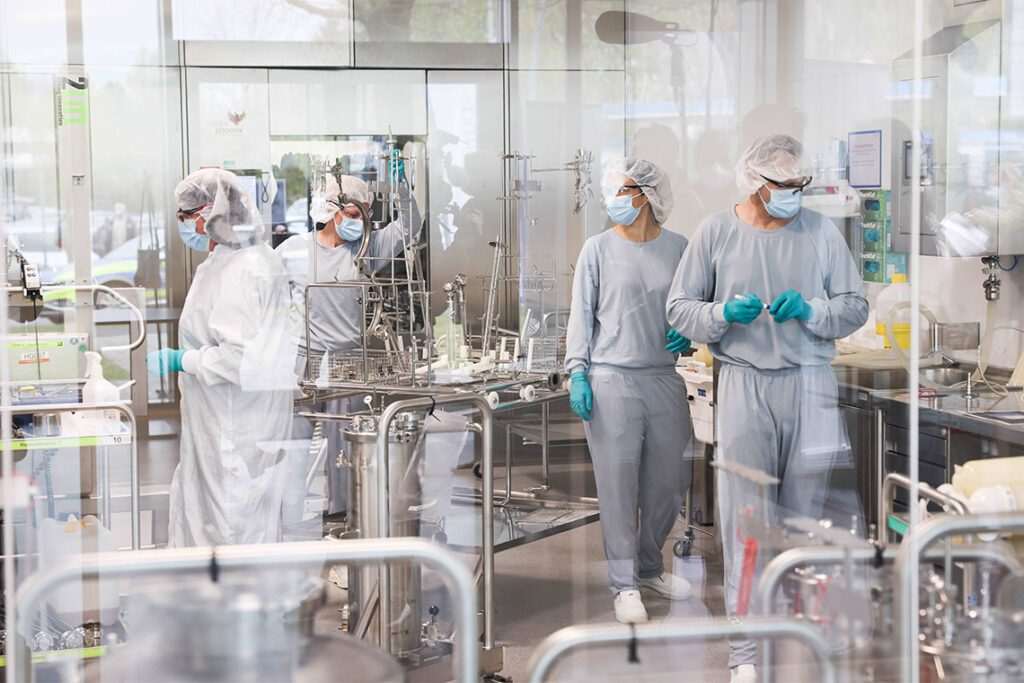 The University of Toronto is bringing together researchers, pharmaceutical innovators and government partners to address gaps in Canada's biomanufacturing ecosystem and discuss solutions for public health challenges such as COVID-19.
A Biomanufacturing Training & Innovation Workshop hosted by U of T recently drew nearly 100 attendees from academia, government and industry to discuss strategies and priorities related to biomanufacturing training, research and innovation, knowledge translation and infrastructure.
Participants said the ongoing pandemic has tested Canada's vaccine production capabilities and highlighted the need for a national strategy.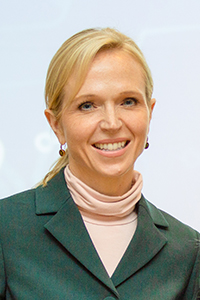 "If there ever was a time to work together across sectors, it is now," said Christine Allen, U of T's associate vice-president and vice-provost, strategic initiatives.
"I believe that we must not only build biomanufacturing capacity in this country, but also revitalize our life sciences ecosystem, such that our country will be able to face a future pandemic armed with the supports that we need to ensure the health security of Canadians."
The workshop aimed to identify key training and knowledge gaps that must be overcome for the advancement of Canadian biomanufacturing in areas such as digital manufacturing and engineering biology. It also sought to enhance connections between U of T's expertise, government strategies and industry working in the field.
Expertise and facilities at U of T – including the Containment Level 3 lab, which can handle infectious pathogens – have played a key role in testing COVID-19 treatments and other solutions. At the same time, the federal government is consulting widely on the investments necessary to expand biomanufacturing capacity and the related life sciences ecosystem.
Acknowledging that the race for COVID-19 therapeutics has underscored the need to translate biopharmaceuticals research into manufacturing capacity, Allen noted the importance of a strong innovation ecosystem – one that trains a capable workforce, supports clinical trials and fosters startup creation.
Darryl Patterson, director general of the biomanufacturing strategy implementation team at Innovation, Science and Economic Development (ISED) Canada, said the pandemic was an "inflection point" that has underscored the pressing need to enhance Canada's biomanufacturing capacity. In response, the government has acted quickly to invest in domestic vaccine production, he said.
Universities have an essential role to play in the success of these investments added Michelle Gravelle, director general, science programs and partnerships at Innovation, Science and Economic Development Canada.
Representatives from pharmaceutical company Sanofi Pasteur and pharmaceutical equipment supplier Sartorius, as well as laboratory equipment giant Thermo Fisher Scientific, gave presentations on their companies' respective plans for developing collaborations between academia and industry.
"It is a very good step for U of T to reach out to industry partners," said Yan-ping Yang, head of bioprocess research and development North America at Sanofi Pasteur.
"There is a lot of value that university partners can bring. Universities have a lot of in-depth knowledge. Although it is very theoretical, that knowledge is very valuable. And as industry partners, we are very practical – we have real problems, real challenges. It will be very useful for us to combine our resources.
"The workshop was very well-organized and well-attended. I could see that all the participants were eager to understand one another and to form partnerships."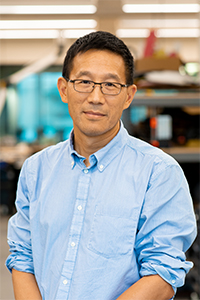 Christopher Yip, dean of U of T's Faculty of Applied Science & Engineering, said U of T is well-positioned to drive partnerships with industry.
He envisioned research infrastructure and pilot facilities that provide companies with access to U of T experts who can help overcome scale-up challenges faced by industry – all while giving U of T students and researchers exposure to the latest biomanufacturing technologies and processes.
"This addresses the ability to transition students from the academic to the industry environment," Yip said.
Yip also pointed to emerging opportunities in digital manufacturing, digital biology and engineering biology. Rapid prototypes can now be developed through digital modelling, automation and artificial intelligence, he said.
Following the main presentations, the workshop's participants discussed how university-industry collaborations can address professional training gaps and industry-relevant research challenges.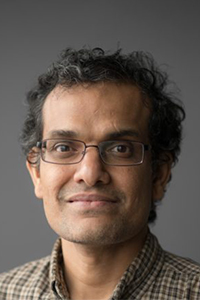 Krishna Mahadevan, a professor in the department of chemical engineering and applied chemistry in U of T's Faculty of Applied Science & Engineering, said post-secondary students will play a key role in advancing Canada's biomanufacturing capabilities.
"One of the things we are hoping this workshop will crystallize is the potential for setting up a national biomanufacturing institute – or cluster of institutes with different hubs across the country – that focuses primarily on training, research and innovation and that can train students on all the gaps we have identified."